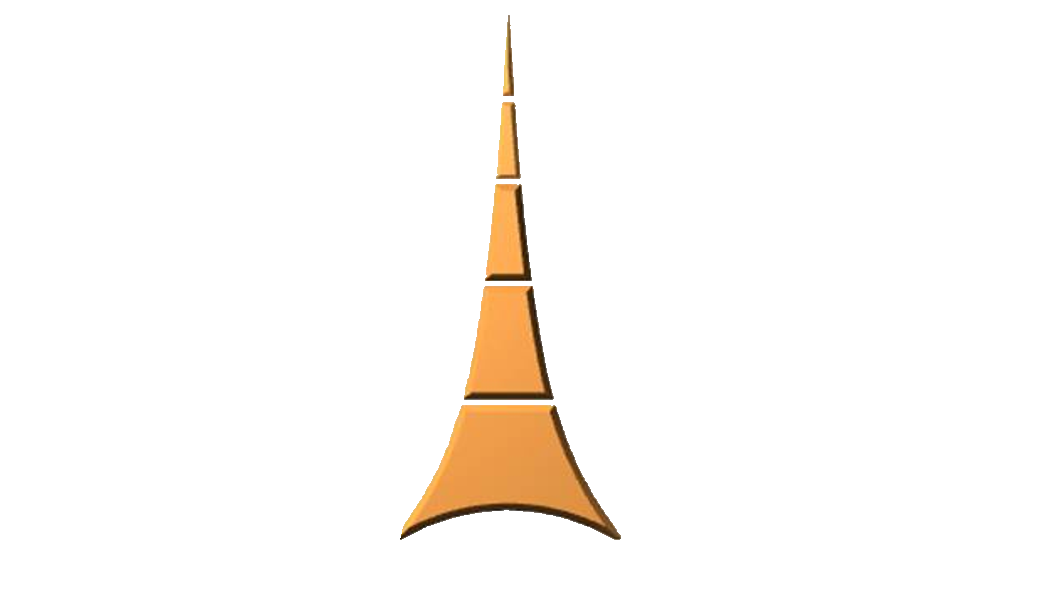 Viewmold company is founded in Shenzhen, China in 1996,and is an ISO 9001:2000 certified plastic injection molds manufacturer has been in the plastic injection molds area for over 20 years, has our own factory of 2,000 square meters. Our services include injection molding, tooling, design, custom tooling components. We has 40sets precise machine, and advanced software for molds design-Auto CAD, UG, ProE and Moldflow,the total amount of investment in fixed assets has reached US$2 million. We currently employ 70 skilled and experienced staff members to work in engineering, production, inspection. We can produce about 15 sets injection mold tooling per month, it is from small precision molds with tight tolerance to 10 ton large molds.
Viewmold company is committed to providing high quality injection molds for global customers,adopts special excel steel material from famous steel companies, such as:schmolz-bickenbach, Assab, SorelForge,LKM. Many standard components in the plastic injection molds are purchased through DME, Progressive, PCS, Parker,or as custom's request. The most of our injection molds are exported to Canada, USA and Europe.
Our quality assurance for injection molds:
The life of injection mold tooling is at least 300,000 or 1,000,000 if the hardness of steel is more than HRC48.
Our injection molds can very smoothly run automatically without any issue within the life.
All components of tooling will adopt DME's or HASCO's standard.
You can retain 10%-20% final payment of tooling until our injection molds runs in your side for 1 month.
If you have any inquiry for plastic injection molds manufacturing, design or plastic parts, Just give our quotation team a email. We guarantee that you will get a quick feedback. Our responsive specialists have highly experienced in the areas of plastic injection molding and molds, from design tips to material selection and control for the costs.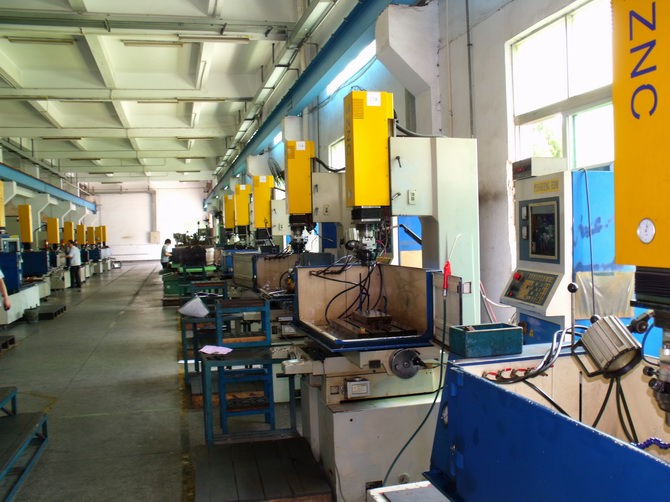 As a plastic injection mold company, growth is based on exceeding our customers' expectations. we've been listening to what our customers need and expand our capabilities and updated our engineering systems to meet each challenge.
we believe that if you give us a chance, we can become your close cooperator for long-term
We look forward to working with you and your company.Thank you!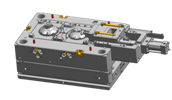 injection mold design services
Viewmold supplies professional plastic injection mold design services in full 3D format according to DME, Hasco or the customers' standard. Our design team has powerful NX CAD software it can transform your part data into a precision 3D solid model for tool design,the part data format we can transform include UG,ProE, SolidWorks, Parasolids, STEP, STP, IGES. We can design injection molds from basic single cavity prototype to complex, multi-cavity long life production molds. Our designer also can create a part 3D according to your actual sample.
Our engineers will review your part files, If find some area in your part that can't be manufactured or has quality issues, we'll provide feedback and suggestion for improvement, our engineer can make modifications (add draft or blend feature) to your 3D CAD model with a solution that best fits the application and return it to you for approval.
We utilize Moldflow to analysis the products and simulate injection molding processes to avoid potential process defects (such as: sink warp), enable you to predict and solve process problems in the earliest stage.
If you are a plastic injection molds company,our plastic injection molds design services is a good choice. Leadtime usually is 3-6 days, the price is from USD$300 to USD$1200. If you are interested in it, please contact us: sales@viewmold.com or submit a quote online.Don't worry about quality or risk, you needn't pay any cost unless you are satisfied with our injection molds design.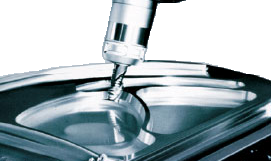 injection mold tooling components manufactring services
Viewmold provides metal manufacturing services, such as: CNC EDM Wire cut manufacturing, Cavity and core manufacturing of plastic injection molds, such as: cavity, core ,lifters and slides. If you need highly precise plastic molds components, are looking for a reliable manufacturing supplier to reduce costs, reduce lead times, improve quality and increase productivity, our manufacturing services is a good choice, our experienced team is committed to on-time delivery of high quality.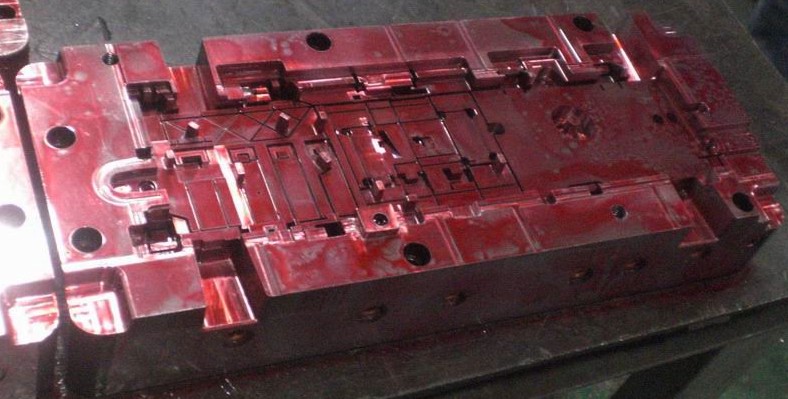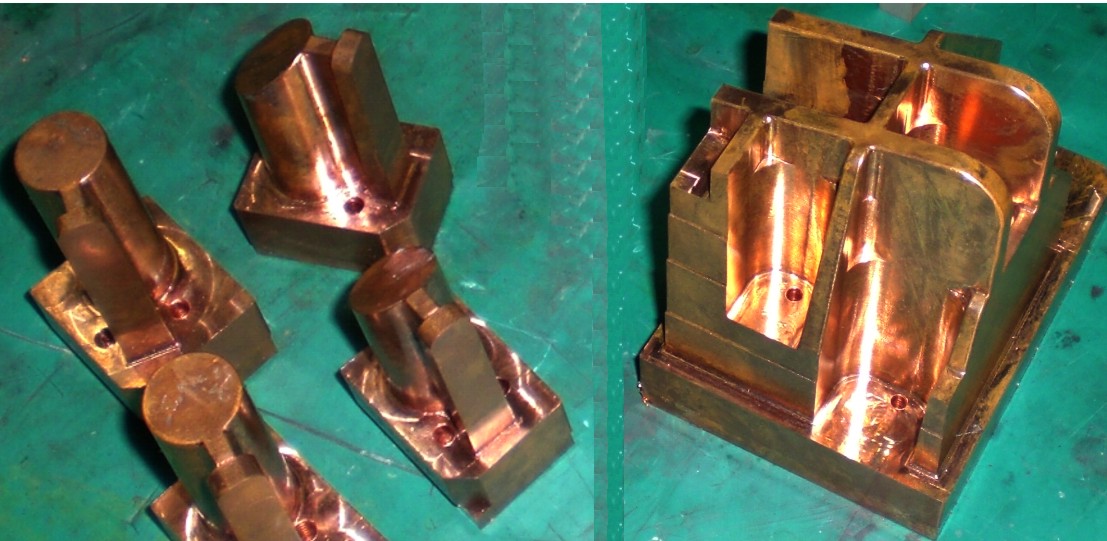 Our experienced team have 24/7 coverage to support our manufacturing operations. Our machine can manufacture complex contours in materials from Copper to hardened steel(HRC 60).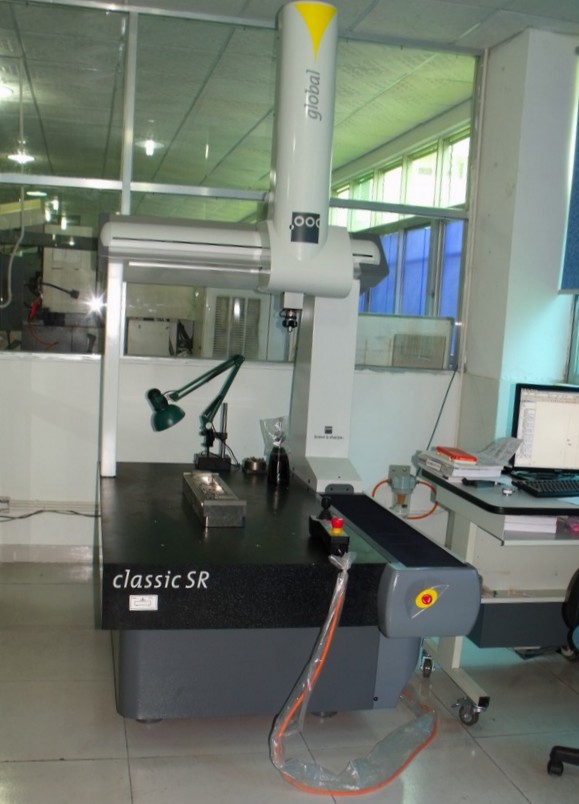 Our Quality Assurance is your Quality Insurance,all manufacturing are ensured with high standard process, our QC engineers follow our quality procedures to ensure that all jobs are done right every time, they do full inspection with CMM machine on all dimensions of critical parts. Our CMM has very high measurement accuracy with high speed, parts as long as 2 meter can be measured to within .001MM of 1MM accuracy, making us more productive and reliable manufacturing quality to match costomer's expection.
We also do other inspection with micrometer, calipers, indicators, thread gages and microscopes. our parts and components will be delivered to you with absolute confidence and assurance.
However you need are a small inserts, lifts or large cavities, even a single component, we can carry out additional processes and deliver it to you with a short delivery time.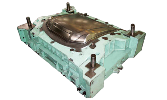 injection mold tooling services
Our tooling department is complete with unprecedented experience and knowledge of tooling which assures customers 100% injection molds parts accuracy, and has a system capable of monitoring and management of customers molds at any hour of the day, throughout our organization , Lean manufacturing principles applied to all processes. It can get your product to market under budget restrictions and within tight development schedules.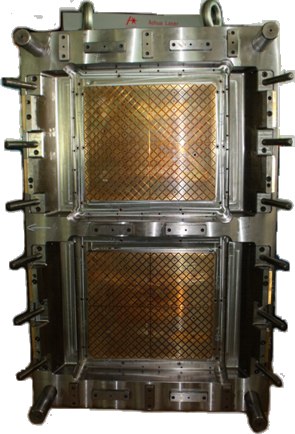 We are committed to maintaining the highest quality, never sacrificing quality or service for convenience, and not just meeting customer expectations, but creating customer delight.
Our inspection process not only includes final dimensional accuracy but also aesthetics, packaging and delivery criteria are all part of the inspection process as well. We strive quality and devote extensive resources to ongoing employee training, so on a personal level,
We use the latest in High speed machining for Quick turn around and excellent Quality. Together with our team of engineers, coupled with lean manufacturing and technology will enable Viewmold on-time deliveries while maintaining a very high quality standard .We have a 95% on time delivery with our customers. 99% of our injection molds are good on the first shots.
We can manufacture complete various plastic injection molds from small precise tool to large complicated tool, the max.mold dimension is 1800x1000mm, max.mold weight is 10 tons.
nbsp; Our master mold makers give you leading edge process and equipment in the hands of skilled and experienced crafts, complex plastic molds parts are our specialty.
Our engineers design the full 3D mold with UG-NX software according to the customers' mold standard and request. We will send the mold design to our customers, and work with customers to find the best solutions for their unique needs. After getting the approval to cut, then we start to manufacture the mold. If the customers have an ECN that needs to be done, We are very flexible to work with, and will turn it around quickly.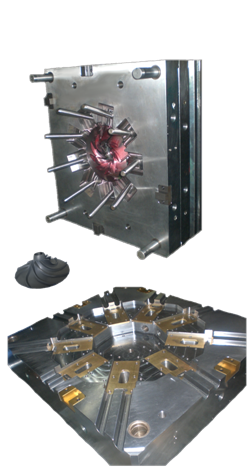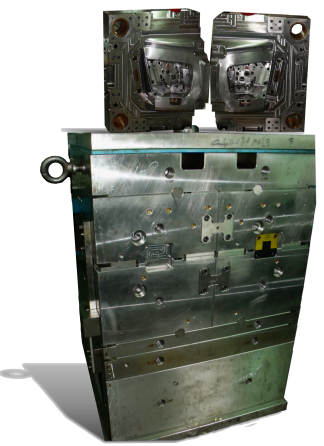 Electric Products(like washing machine part, air condition part mold,refrigerator part mold, remote controller etc.);
AUtomobile Components(like bumper mold, Car Fender guard, car door, and Car lamp etc.);
Household plastics(like chair, table, toilet seat cover, bucket, plastic hanger, basket, box ,cutlery, cup, food container etc);
Printer Parts parts;
Overmold and double mold;
Others Kinds.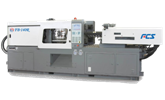 injection molding services
Our company has injection molding machines from 100ton to 650ton,and 2 sets double injection molding machine.